Why People Fall in Love With Beaufort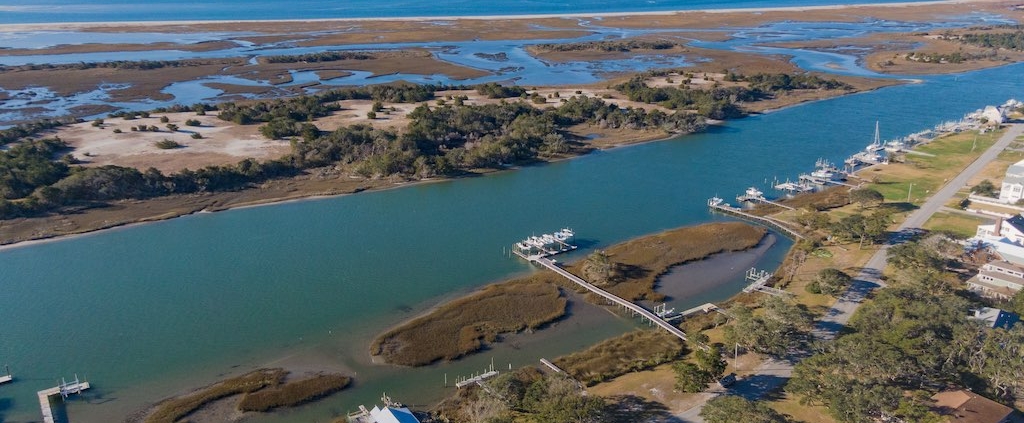 North Carolina's coast is a draw for Carolinians and tourists alike. The Beaufort area is particularly appealing, thanks to moss-dappled oak trees lining the streets amid charming century-old architecture, not to mention the inviting waterfront. People who visit inevitably fall in love with the town and many end up looking to purchase one of the Beaufort NC new homes that are available. Beau Coast makes a point of building new homes that blend seamlessly with the inherent Beaufort beauty, while also offering a wealth of amenities and activities to enhance your new coastal lifestyle.
In addition to its beauty, another reason why people find themselves drawn to Beaufort NC is because of its scenic outdoor activities. For instance, the popular Rachel Carson Reserve is an adventure seekers dream! Located across from Taylor's Creek and accessible only by kayak, ferry, or a privately-owned vessel, the Rachel Carson Reserve offers not only picturesque natural landscapes, but a plethora of things to do. Visitors can stretch their sea legs and enjoy rugged hikes through the Reserve's network of islands or choose to stay on more designated paths on the islands' Outer or Inner Loop Trail. Need a break from hiking? The Reserve is also the perfect place to enjoy some peace and quiet and partake in some therapeutic birdwatching. Amazingly, the Reserve is home to more than 200 hundred species, some of which are endangered and rare. In addition to hiking and birdwatching, you can kayak a system of extensive waterways – one which leads directly to Horse Island! At Horse Island, kayakers can experience from a distance the wonderment and beauty of the Wild Horses that inhabit the unmanned island. Explorers at Rachel Carson Reserve are not at a loss for activities and those that find themselves across Taylor's Creek at Beau Coast have the advantage of being able to canoe or kayak from a private dock exclusive to homeowners!
While Beaufort's outdoor escapades are a definite draw, this coastal town also evokes a hometown feeling that makes you debate never leaving at all. Southern hospitality is in full force in this friendly town where you feel at home as soon as you settle in — or even when you're just visiting. Plenty of people have found themselves visiting every chance they get because of how welcoming people are, and inevitably, it gets harder and harder to leave at the end of the week or weekend. Soon, people are doing whatever they need to in order to call Beaufort their permanent home.
That's another great thing about living in Beaufort. The people are welcoming and make you feel a part of the community. You'll soon be celebrating milestones with your neighbors and getting to know a variety of individuals, from shopkeepers to the people who deliver your mail. It's not hard to make friends in this relaxed, easy-going town.
These are just a few reasons why people fall in love so easily with Beaufort, North Carolina. If you're among those who find yourself dreaming of calling this place home, contact Beau Coast today to learn more about the beautiful Beaufort NC new homes they have to offer and how you can make your dream of living in this charming coastal town a reality.
https://www.beaucoastnc.com/wp-content/uploads/2020/04/atlantic-ocean-view-from-creek.jpg
575
1024
Beau Coast
/wp-content/uploads/2022/04/beau-coast.png
Beau Coast
2020-08-20 13:28:08
2022-02-15 18:37:39
Why People Fall in Love With Beaufort