Benefits to Living Near Water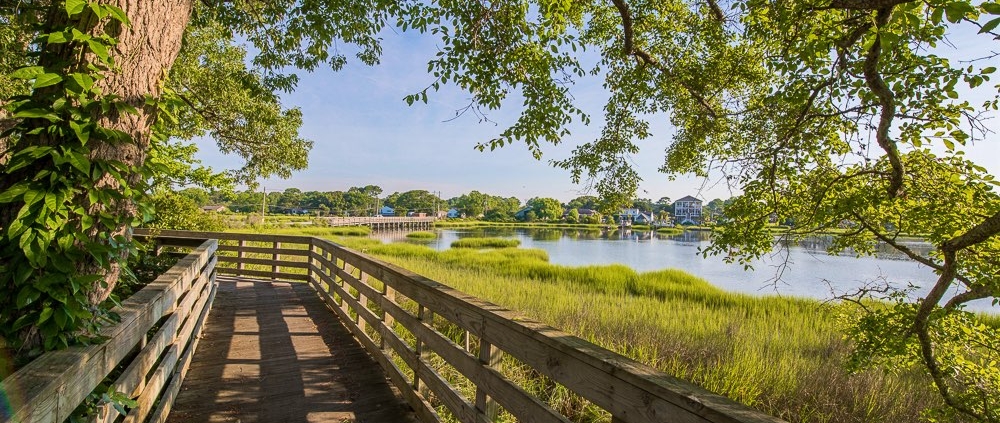 It's summertime and the living is easy in the new homes in Beaufort NC, especially for those who choose to live in the wonderful community of Beau Coast. Living near the water is a dream for so many people. A beautiful coastal home makes every day feel like you're on vacation, and that leads to a wealth of benefits for the mind and body. You can have that life if you purchase a homesite in the Peninsula at Beau Coast where waterfront living is a dream come true.
Just about everyone feels happier when they're at the beach, but that's not just a case of being on vacation or taking it easy for a day. There's real science behind the theory of the "blue mind". This is the idea that people are inherently happier and calmer when they are near, in, on or under water. Even just being near it on a regular basis often leads to long-term sustainable happiness, and who doesn't want that!
Think about the various sounds that are used in apps and sound machines to help us relax and get to sleep. They're often sounds of water. In fact, in some cases, the brain's neuron waves are able to sync to the rhythmic sounds of waves, resulting in a feeling of peace. Add in watching the ripple and waves of the water and you become calmer and less stressed. Depending on where you live, such as Beau Coast's Peninsula, you may not even need that machine anymore that simulates the sound of water. With the real thing, you may find it even easier to sleep well.
All of this relaxation is important, because a body full of anxiety is a body more likely to become ill as the immune system becomes weak from the stress hormones. By maintaining a calmer mind, your immune system can become stronger, leaving you healthier and more resistant to viruses and bacteria. Plus, there's the suggestion that some of the plants living near water may be able to increase your white blood cells through their release of phytoncides, which are antimicrobial.
Of course, when you live near the water, you've got a wealth of activities to enjoy. This means you are getting out and being active, improving your overall health through plenty of exercise. Wouldn't you rather go swimming or kayaking than working out on a treadmill or stationary bike? You certainly have a much better view and the effort is more fun. Even just a walk along the water is good for you, and walking on the sand works a variety of muscles that you don't use walking on a solid surface.
Beaufort is full of outdoor activities around the water, from sailing and kayaking to taking a water taxi to see the beautiful wild horses. Plus, when you live at Beau Coast, you can easily walk into town for a delicious dinner. Even going out to eat can be good for you here!
There's so much going on in Beaufort, with historic parts of town, water sports, festivals, great dining and shopping, and so much more. Add in the healthy benefits of living by the water and you have even more reason to choose one of the new homes in Beaufort NC, especially on the Peninsula, where so many of the lots have direct water access. If you've been dreaming of living by the water, now is the time to act. Contact Beau Coast to learn more about how you can purchase one of the waterfront lots in the Peninsula community and live a happy, healthy, relaxed, and fulfilled life in a home built to your personal wants and needs.
https://www.beaucoastnc.com/wp-content/uploads/2020/04/walking-trail.jpg
667
1000
Beau Coast
/wp-content/uploads/2022/04/beau-coast.png
Beau Coast
2021-07-15 11:47:43
2022-03-03 14:47:10
Benefits to Living Near Water